Food Service & Restaurant Dumbwaiters from Matot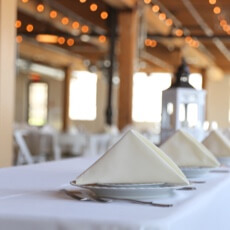 Restaurants, food service and the hospitality industry are the original applications for dumbwaiters – and Matot has long been a partner in their success.
Any business operating on more than 1 level that serves food and drink can rely on the convenience, safety and efficiencies that Matot equipment provides.  Matot dumbwaiters are engineered to exact specifications and built for continual use – they can take a beating!
Benefits of Restaurant Dumbwaiters
Dumbwaiters provide an opportunity to experience significant labor-related savings in restaurants, bars, banquet halls,  hotels, country clubs – basically anywhere food and beverages are served on more than 1 floor. Restaurant dumbwaiters reduce the need for kitchens on multiple levels, and help you deliver a more sanitary environment overall. Common uses for material lifts and dumbwaiters within restaurants include:  prepared food, dishes & silverware, barware, kegs, linens, cleaning supplies, and bulk items to name a few. 
The safety aspect of restaurant dumbwaiters cannot be overlooked. Keeping servers with heavy trays off stairs greatly reduces the chance for injury, bottle necks and potentially disastrous interactions with guests in crowded environments. 
Matot: Custom Dumbwaiters Since 1888
Matot has been designing and manufacturing dumbwaiters for homes and businesses for well over a century. Discover how our experience and skill will be a benefit to your project today. Select 'Get Started' to get in touch with the Matot team or keep reading to learn about our material lifts and restaurant dumbwaiter products and offerings. 
Dumbwaiter Products for Food Service & Hospitality
Material Lifts
Material lifts are basically larger-sized dumbwaiters with greater weight capacity. We at Matot have been manufacturing these products for over 130 years.
Learn More About Material Lifts
Other Industries Using Matot Products
What do you need to lift today?
Design & Planning Services
Our Planning Center has everything from basic information to final drawings.
Get Started With Matot