Matot Commercial Dumbwaiters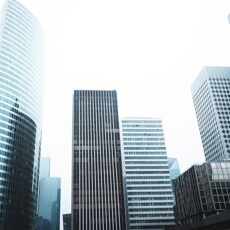 Commercial uses for dumbwaiters are many and varied. Locations including banks, entertainment centers, high-rise/multi-floor office buildings, and business complexes regularly use these solutions and all benefit from the convenience, efficiency and security Matot's durable dumbwaiters provide.
Any business operating on more than 1 level can rely on Matot equipment. Our commercial dumbwaiters are engineered to exact specifications, designed for seamless interaction, and constructed for continual use. Learn more about our process for designing, building, and installing Matot dumbwaiters in commercial environments.  
The Mechanics & Specs of Commercial Dumbwaiters from Matot
Dumbwaiters from Matot are custom designed, engineered and manufactured based on your project's exact specifications. Just as with every Matot product, our business dumbwaiters (which can be used for a variety of purposes) can be created at varying height/length/width, travel an unlimited distance, function in a variety of locations (at counter or floor level), and open on up to three sides. Interested in learning more? Review some sample elevation and plan view dumbwaiter drawings.
Matot: Custom Dumbwaiters Since 1888
Matot has been designing and manufacturing dumbwaiters for well over a century. Discover how our experience and skill will be a benefit to your project today. Select 'Get Started' to get in touch with the Matot team or keep reading to learn about our material lifts and commercial-grade dumbwaiter products and offerings. 
Commercial Solutions from Matot
Other Sectors Using Matot Dumbwaiters
What do you need to lift today?
Design & Planning Services
Our Planning Center has everything from basic information to final drawings.
Get Started With Matot