Vertical Lift Solutions for Any Industry
Custom designed and built dumbwaiters, material lifts, VRC's, cart lifts, and automatic load/unload tote equipment to fit your needs. Here at Matot, we work with you to determine what you need to lift, the size of the materials, how far they need to go, and available space in the building.
Matot has a full line of vertical material handling equipment to suit any and every application. We can move whatever you have in mind from carrying dirty dishes in a restaurant to transporting monkeys in a zoo to a sterile clean room in a microchip manufacturing plant.
With tens of thousands of working dumbwaiters throughout the U.S. and Canada, we provide durable, reliable, and efficient equipment.  Matot dumbwaiters are the most requested and trusted in North America. All of our products are defined by code, and we at Matot, Inc. are code experts who will work with you to determine the appropriate lift for your needs. In addition, we modernize all vertical lift equipment and provide parts for everything we produce.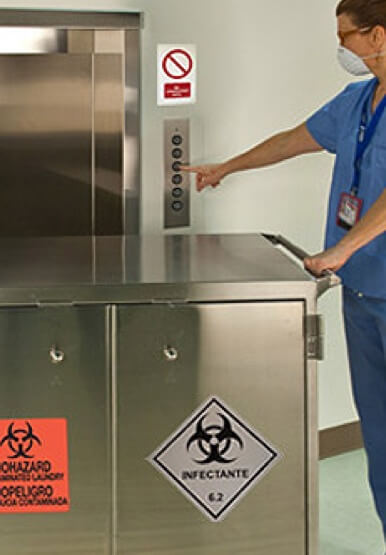 Design & Planning Services
Our Planning Center has everything from basic information to final drawings.
Get Started With Matot