Since 1888, Matot, Inc. has been thinking "inside the box." It all began on the north side of Chicago when Duffy Adolph "D.A." Matot, a master carpenter, made his vision of providing refrigeration equipment and functional dumbwaiters to area taverns and shops a reality. From this dream, D.A. Matot Inc. was founded in a woodworking shop that began with just two employees servicing the local Chicago area.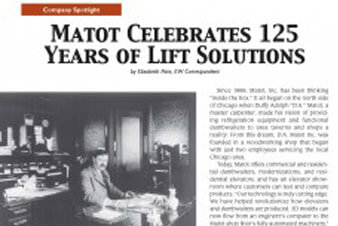 Back To Blog
Design & Planning Services
Our Planning Center has everything from basic information to final drawings.
Get Started With Matot