For over 30 years Matot, Inc has proudly manufactured residential elevators. We have made the decision to discontinue this product. Matot will remain the leader in residential dumbwaiters and related vertical lift products as we have been for the past 126 years. We always welcome new distributors! Request a quote today or contact a Matot representative to learn more.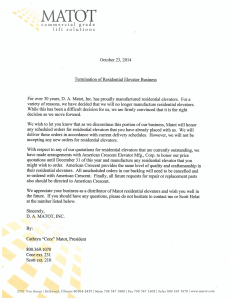 Back To Blog
Design & Planning Services
Our Planning Center has everything from basic information to final drawings.
Get Started With Matot