The Broadmoor is an internationally-known hotel nestled in the sprawling foothills of Colorado Springs, CO. As the longest running consecutive winner of the AAA Five Diamond and Forbes Travel Guide Awards, the Broadmoor has been providing their guests with award winning resort experiences since 1918.
Located across from the Broadmoor's main entrance and towards the back of the International Hall, is the Golden Bee restaurant. Featuring appetizers, snacks, traditional English and Irish pub fare, the Golden Bee is a place for Broadmoor Resort guests to relax with a pint of ale in a casual dining atmosphere.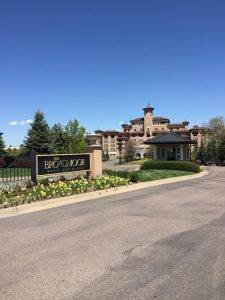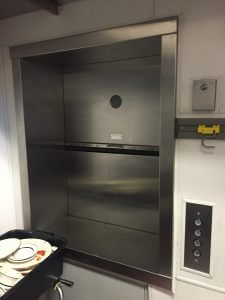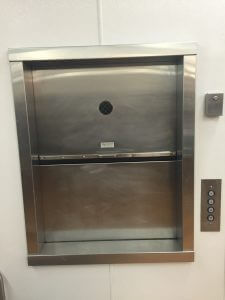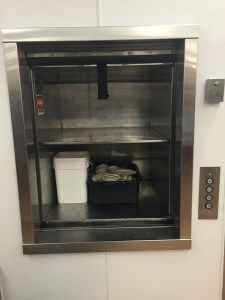 In order to better serve their guests, the Golden Bee explored food delivery system options that could potentially increase the efficiency of their kitchen staff while also lowering transport times for plates of food from the kitchen travelling to the dining area. Matot was able to custom design a dumbwaiter solution with a 300lb capacity and an 18 second travel time from the kitchen to dining areas.
Expertly installed by Morning Star Elevators of Colorado, the 30″ x 30″ car was manufactured to withstand the rigors of daily use within the Golden Bee. With modernization, the dumbwaiter will be able to last the lifetime of the building.
Read Full Article Here -Matot Case Study-Broadmoor Hotel & Golden Bee restaurant
Back To Blog
Design & Planning Services
Our Planning Center has everything from basic information to final drawings.
Get Started With Matot