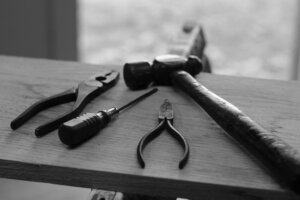 There's no denying it; do-it-yourself home improvements are here to stay. In fact, a recent Technavio report revealed that the DIY market is expected to grow by a staggering $143.3 billion in the next five years. As more and more consumers begin exploring the do-it-yourself landscape, the popularity of DIY dumbwaiter projects will likely rise in tandem.
While this homespun approach to dumbwaiters might seem tempting at first glance, there is a slew of possible downsides to consider.
From lackluster aesthetics to subpar safety standards, below, we reveal some (of the many) downsides to expect with do-it-yourself dumbwaiters.
DIY Dumbwaiters vs. The Modern Standard
If you're considering a DIY dumbwaiter project, you've probably noticed a common theme among the available options: most DIY dumbwaiters operate on manual pulley systems.
Although manual pulley systems can succeed in moving items between floors, the technology is outdated and limited. For reference, the vast majority of non-DIY dumbwaiters are automatic.
Simply put, compared to the modern standards set by dumbwaiter manufacturers, most DIY projects fall short. Potential dumbwaiter owners should consider the following before deciding to opt into a do-it-yourself project.
Customization
One of the most significant shortcomings of DIY manual dumbwaiters is the fact that there are minimal customization options available. Suppliers of DIY kits often use a one-size-fits-all approach, making it nearly impossible for users to get the most out of their dumbwaiter.
Examples of customizable options not available for most DIY kits:
Design – Each building brings with it a unique set of architectural needs. Through custom design, the form and functionality of a dumbwaiter can ensure that the most optimal option is installed.
Weight – With the typical weight requirements of a dumbwaiter ranging up to 750 pounds, dumbwaiters must be custom-built to accommodate the different needs of every project.
Speed – The speed of a dumbwaiter is another critical option to consider, especially in buildings with a high number of floors. Without speed improvements, a DIY dumbwaiter can quickly become an inefficient method for moving items.
Code Compliance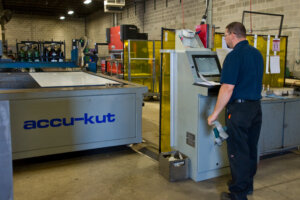 Another item to consider before starting a DIY installation is the extensive local and national codes of compliance required for dumbwaiters. These codes cover all the critical elements of safety, maintenance, and inspection.
For DIY projects, this level of compliance is challenging to implement without the support of a trained manufacturer or mechanic.
In contrast, dumbwaiter manufacturers, like Matot, take due diligence to ensure dumbwaiters are code compliant. From fireproof walls to self-closing gates, the measures taken by dumbwaiter manufacturers to ensure quality and safety are unparalleled.
Don't DIY Your Next Dumbwaiter Project — Trust the Experts
If you're considering a dumbwaiter installation, you'll want to ensure that you're working alongside an experienced team whose solutions come from over a century's worth of experience.
With the right expertise and guidance, installing a dumbwaiter into your home or facility can be a worthwhile, long-term investment.
Contact an expert at Matot to see how we can help you make the most out of your new project.
Back To Blog
Design & Planning Services
Our Planning Center has everything from basic information to final drawings.
Get Started With Matot